Home
Welcome to the website of the Blueskin Resilient Communities Trust (BRCT).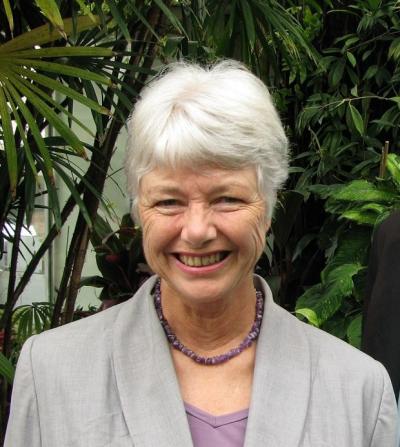 We are proud to have Jeanette Fitzsimons, CNZM as our patron.
We work on creating local climate solutions together. We work on projects to both reduce greenhouse gas emissions and projects to build resilience as we adapt to our changing climate. We work to build connections and climate action. Our company, Blueskin Energy Limited, works to establish local renewable generation embedded in the local grid. We want to make what is commonplace in other countries possible in New Zealand and help achieve 100% renewable electricity generation. Our Climate Safe House project is a about adapting to climate impacts.
BRCT is an IRD approved charitable trust formed in 2008 working in a planned and structured way.  We offer practical services, provide key support, have robust resources, lead innovative projects and provide expert advocacy. Check out our projects below and our 2017 success stories at the bottom of this page. 
Alongside our work on renewable energy, and Climate Safe Housing we provide a few community services as resources allow:
Cosy Home Assessments and Healthy Rental Certification
•    Dunedin's non-profit helping residents and landlords improve Dunedin homes with practical information and certification. We examine, analyse and report to help investment and to assist with compliance. Our work supports the
Cosy Homes Trust
.
Affordable insulation
•    We offer discounted quality insulation.

Firewood Programme
•    We organise bulk sales of logs to be processed for firewood.

Community office
•    1121 Mt Cargill Rd, RD2 Waitati, Dunedin 9085
•    Telephone: 03 4822048
•    Email: office@brct.org.nz


Current Project News in 2018 - March/April
Blueskin Energy Network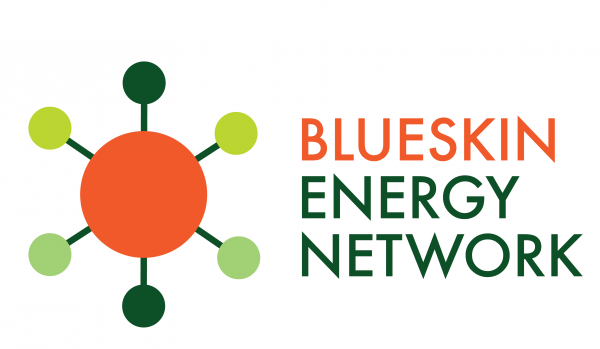 Basta! The community-led energy revolution is underway! On Friday the 6th of April the first customers were connected to the Blueskin Energy Network, catalysing the democratisation of our electricity network. We are helping people to use more local, green and/ or cheaper energy in a sharing economy. BEN actually helps people share power, peer to peer within our community to increase resilience.  It is a new energy concept. BEN matches those with the capacity to share local generation with those with the capacity and desire to change when they use power.  BEN works with member's personal preferences and provides advice so that people when when is the best time to use power to meet those goals.
This exciting and unique community initiative is now possible due to mega shifts in digital technology, the assets people own and the social aspirations of society (and our changing energy culture in Blueskin).
BEN has been established by Blueskin Energy Ltd (BEL) a charitable company owned by the Blueskin Resilient Communities Trust. Customers join BEN by signing up to BEN's service provider, P2, and PowerNet is the local network owner.  BEN is not just for Blueskin residents but open to anyone on the Otago JV network.
It is a pity that we cannot provide all our electricity needs from a local wind turbine or community wind farm yet but the time will come.  You can find updates on twitter @BlueskinPower and on Facebook (Blueskin Resilient Communities Trust) and you are also welcome to call 03 4822048 to find out more about any of our work.

 From the Office
On Friday the 16thof March we ran the last of three workshops on adaptation to climate change in South Dunedin. We are still buzzing from this event. One of the strongest elements expressed at the workshop ("Our City, Our Climate") was a sense of community and respect for community values. Much of the workshop was about helping to bring our Dunedin community together with climate and policy experts to explore the key issues that will need to be addressed if Dunedin is to develop effective policies and actions as we adapt to our changing world. It involved receiving up to date expert information, mapping the issues and exploring those issues we face. We want, via these and future workshops if possible, to begin preparing for future change and to "avoid locking in investments that could make future adjustments difficult and costly". It is frustrating not to have all the resources we need at our disposal, but then again, community is often created in conditions of adversity and we need to be unafraid to step into the unknown. 
A planning approach recommended to local government by the Ministry for the Environment, known as Dynamic Adaptive Pathways Planning, is a way of dealing with uncertainty and risk with community participation at its heart. It gives voice to ordinary people and helps us make decisions even while faced with uncertainty. This is the work we have been doing at our climate adaptation workshops and it needs to continue. While 30 – 40 cm sea-level rise is virtually certain by mid-century, we don't yet know if by 2100 sea-level will rise by one or two metres or some number in between. What we do know is that sea-level rise is underway and will continue for centuries. And that presents both uncertainties and challenges: how to plan even while we have uncertainty about the extent of future coastal hazards.
Our special thanks to our expert team of Andrew Tait (Principal Scientist NIWA), Judy Lawrence (Senior Research Fellow, NZ Climate Change Research Institute), Simon Cox (Principal Scientist and Structural Geologist, GNS Science), Mike Goldsmith (Risk Reduction Specialist), Mick Strack (Senior Lecturer, School of Surveying), Chris Cameron (Bodeker Scientific) and David Rees (Synergia).
If you want to make a donation to assist our work follow the link or email BRCT at office@brct.org.nz, or Donate using internet banking via the website. Donations are tax deductible so please make sure we have your name and address and can thank you!
Scott recently attended the Eco Design Advisors conference in Wellington. The Hon. Phil Twyford, Minister for Housing and Urban Development, as well as Transport Minister opened the conference. The Minister acknowledged an inherited housing crisis, strongly asserted the critical role of central government in providing safe and healthy housing and confirmed an Urban Development Authority is to be developed this year. In addition, he spoke of the standards that are being developed now for the Healthy Homes Guarantee Act (which was adopted by the incoming Government in December last year). The Act and its standards are anticipated to ensure that the 1600 elderly people who die prematurely each year because of poor quality housing is no longer a shameful statistic. 
Rod Oram, economist, was the keynote speaker up next. He made the point that it was the year 2007 when for the first time more than 50% of the world's population could be said to live in cities. And how is it that we know so much about how to live sustainably but we do so little? How can we galvanise action, with the collective knowledge at our disposal? The issues of climate change are global, but solutions are increasingly local and this is important, Rod Oram said, because with local action we can achieve an unprecedented speed, scale and complexity of change, as long as we are not afraid to learn as we go. On day two we heard from architect Bob Burnett, Founder of the SuperHome Movement, which "aims to raise standards so that all new homes are healthier and more energy efficient". Work on our Climate Safe House project is our primary focus in 2018, as we want homes that are not only healther and more energy efficient, but also adaptable and climate safe. We have been working with the Deep South Science Challenge and delivering community workshops on climate change adaptation and now we are exploring partnerships for action on adaptation.
Adapting our society to our changing climate is too big a job for Government alone. It requires wide and rich community participation in developing solutions and we aim to ensure that residents have access to climate safe shelter as its gets wetter, windier and wilder and as existing services are put under increasing stress.
Our Successes in 2017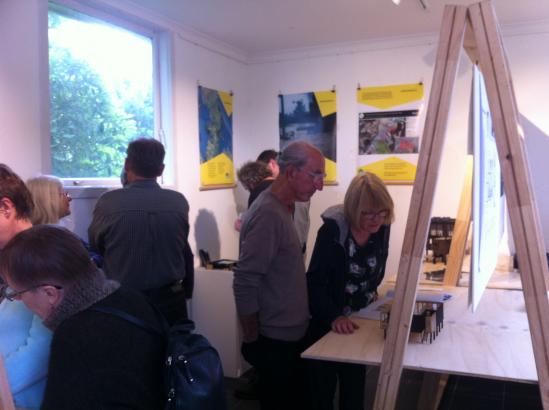 Putting Climate Safe Housing firmly on the agenda
2018 may well be the year New Zealand gets serious about adapting to our changing climate.
 Last year, and the start of this one, gave all of us plenty of opportunities to experience a future in which creeping sea level rise and extreme weather – from drought to flood to surprise storm surges – make day-to-day life more precarious and more expensive.
Last year's various high-level climate change reports also made us increasingly aware of the roadblocks to effective decision-making around climate adaptation (the Adapting to climate change in New Zealand: Stocktake report, from the Climate Change Adaptation Technical Working Group; the Coastal hazards and climate change guidance published by the Ministry for the Environment; and the Human health impacts of climate change for New Zealand report produced by Royal Society Te Apārangi are three examples).
In late 2017 we confirmed an agreement with the Deep South Science Challenge to run a community-led climate action event staged as three workshops over February and March 2018. Our challenge is more than just responding to sea-level rise in coastal New Zealand. Climate change will challenge the best efforts of Government, and community partnership and community leadership is required for our communities to thrive in a changing climate. We are using this event in early 2018 to research, design and construct a New Zealand community-led climate adaptation blueprint focused on climate safe housing.
If you are interested in helping out, making a donation or sponsoring some part of the project, please be in touch via the Trust office. Tel: 03 4822048 / email: office@brct.org.nz
Our Details
 Subscribe:


Send an email to office@brct.org.nz with 'subscribe' in the subject line.
 

Contact us:


By email: office@brct.org.nz, by phone: 03 4822 048, by snail mail: BRCT, 31 Hill Street, RD2, Waitati, 9085, or come visit us in our offices at the old dental surgery, at Waitati School.
 Donate to us:


We currently rely on donations and grants to provide services to the community, as we work to build a social business. 
Donations are essential to help us continue with our work and are tax-deductable.  Our account is: 389008 0472900 00
See our donate page for details on how else you can donate. 
We have many people and businesses to thank for supporting BRCT so far (see our supporters page).