Home
Welcome to the website of the Blueskin Resilient Communities Trust (BRCT).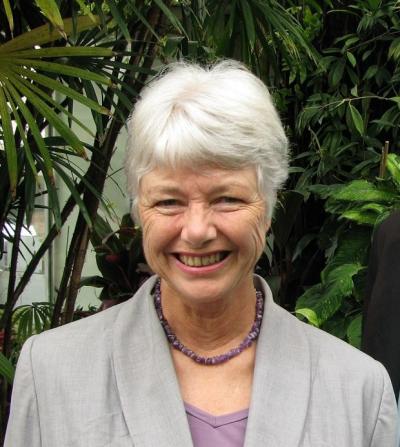 We are proud to have Jeanette Fitzsimons, CNZM as our patron.
We work on creating local climate solutions together. We work on projects to both reduce greenhouse gas emissions and projects to build resilience as we adapt to our changing climate. We work to build connections and climate action. Our company, Blueskin Energy Limited, works to establish local renewable generation embedded in the local grid. We want to make what is commonplace in other countries possible in New Zealand and help achieve 100% renewable electricity generation. Our Climate Safe House project is a about adapting to climate impacts.
BRCT is an IRD approved charitable trust formed in 2008 working in a planned and structured way.  We offer practical services, provide key support, have robust resources, lead innovative projects and provide expert advocacy. Check out our projects below and our success stories at the bottom of this page. 
We are proud to be a place based community group delivering benefit to Blueskin residents and working to increase community wellbeing. 

Our 2018-2019 workplan includes:
Increased commuity collaboration and partnerships for action
Emergency Response planning
Climate Safe Housing
Progressing the Mihiwaka Walking Track concept
Enabling work to address food poverty in the community 
Unlocking energy citizenship.
Community office
•    1121 Mt Cargill Rd, RD2 Waitati, Dunedin 9085
•    Telephone: 03 4822048
•    Email: office@brct.org.nz


Current Project News in 2018 - November/December
Blueskin Energy Network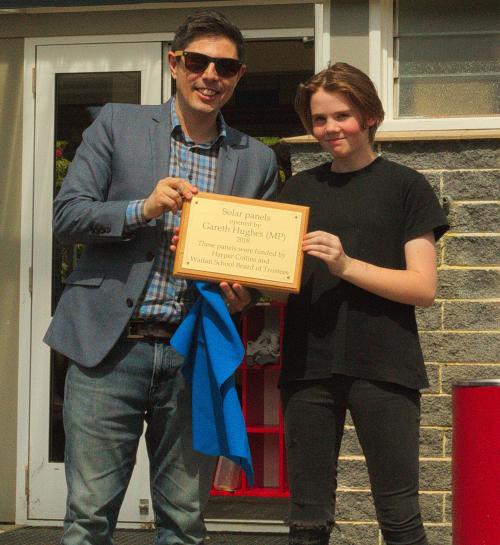 It was a beautiful sunny day on Friday the 19thof October when Gareth Hughes MP opened the Waitati School 10kW solar array, installed and connected to the Blueskin Energy Network (BEN). "This pioneering project is yet another innovation from the community of Blueskin and the Blueskin Resilient Communities Trust in collaboration with the school and partners. The Blueskin model should inspire others to be bold as innovators and changemakers and motivate government to do more", Gareth said. Decentralised and decarbonised power in Blueskin Bay is now a reality, even without our wind project. 
A very generous grant from Harper Collins, an anonymous philanthropic fund set up by a group of Waitati residents, catalysed the project. When the school produces more energy that it needs the surplus is shared with families at the school who have joined BEN. 
We began work to change our 'energy culture' a decade ago. Now Blueskin Bay has the highest penetration of PV installations (159.4kW – counting micro wind too) and EV ownership in the whole country, and high levels of energy literacy. With the school joining BEN we have a further paradigm shift – to the sharing energy community. Meanwhile for those connected to BEN and using the PowerPal app, the high electricity spot prices mean financial gains for people following their schedules. And people have been reporting making great savings. Reward points get turned into further discounts on the price of electricity, or you can redeem your reward points to help fund the construction of the climate safe house, or even to plant trees. The Blueskin Energy Network isn't just about affordable local electricity; it's also about social and environmental impact, all with the benefit of supporting the school by buying the school's power. 
Want to join the sharing energy community? Nothing easier, just follow the prompts on the BEN website... 
 From the Office
It is great to have the Blueskin News back up and running again – long may it last! BRCT is a place based community organisation and local NGO that is now ten years old this year, something we celebrated at our last AGM. We value the role of local media in keeping us informed, reflecting the diversity of our community and connecting us. It's been a full but belt-tightening year for the Trust and everyone is looking forward to the summer break. However it is also time to reflect on some highlights.
You know about the Blueskin Energy Network and the Climate-safe house project but we've been engaged in many other exciting projects and tasks. 
We've enjoyed, for example, working with the Waitati PTA on the Blueskin Directory. The last time we worked on our community directory was in 2010-2011 and an updated community directory is long overdue. It's also been more difficult than in the past as numbers weren't easily available. Great big thanks to Luke Johnston of BrandAid for all his work on the directory design.
In the past BRCT has provided umbrella services for community initiatives and recently the Trust confirmed its intention to make this service available again for initiatives that need a formal legal body and share Trust values. This is in recognition of the increasing complexity of the compliance tasks small charities and incorporated societies face and the evolving needs of the community sector.
Finally, we couldn't have done so much this year without all our volunteers and pro bono assistance. More than ever before we've been able to reach further thanks to this fantastic community support. What's coming up? Early in 2019 we'll be hosting a Danish intern who'll be based with us for 3 months and we have an exciting work programme planned for 2019.
If you want to make a donation to assist our work follow the link or email BRCT at office@brct.org.nz, or Donate using internet banking via the website. Donations are tax deductible so please make sure we have your name and address and can thank you!
The Climate-safe house project and our climate adaptation work have been critically important this year and we've seen great progress. In February and March we ran workshops on adaptation to climate change and in November the important report from that experience and earlier research was launched by President of Local Government NZ Mayor Dave Cull, award winning author Neville Peat, Principal Scientist at GNS Science Simon Cox and academic and author, Dr Lyn Carter of Kai Tahu.
Thanks to the assistance of Gerry Thompson of Eclectic Home Design and engineer Dave Littleton, we're also getting ready to submit the building consent for the first Climate Safe House, a transportable, modular, affordable eco-home. Sponsor pledges have already matched at least 50% of the expected build cost and we are in conversation with all our partners. There will be many ways to get involved in the Climate-safe house project, whether it is help with the preparation of submissions or demolition work on an unsafe house prior to the positioning of a climate safe housing, or something else entirely. Watch this space, 2019 is going to be a big year!  
Our Successes in 2017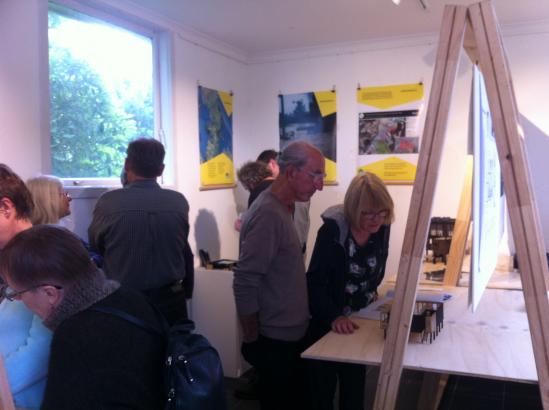 Putting Climate Safe Housing firmly on the agenda
2018 may well be the year New Zealand gets serious about adapting to our changing climate.
 Last year, and the start of this one, gave all of us plenty of opportunities to experience a future in which creeping sea level rise and extreme weather – from drought to flood to surprise storm surges – make day-to-day life more precarious and more expensive.
Last year's various high-level climate change reports also made us increasingly aware of the roadblocks to effective decision-making around climate adaptation (the Adapting to climate change in New Zealand: Stocktake report, from the Climate Change Adaptation Technical Working Group; the Coastal hazards and climate change guidance published by the Ministry for the Environment; and the Human health impacts of climate change for New Zealand report produced by Royal Society Te Apārangi are three examples).
In late 2017 we confirmed an agreement with the Deep South Science Challenge to run a community-led climate action event staged as three workshops over February and March 2018. Our challenge is more than just responding to sea-level rise in coastal New Zealand. Climate change will challenge the best efforts of Government, and community partnership and community leadership is required for our communities to thrive in a changing climate. We are using this event in early 2018 to research, design and construct a New Zealand community-led climate adaptation blueprint focused on climate safe housing.
If you are interested in helping out, making a donation or sponsoring some part of the project, please be in touch via the Trust office. Tel: 03 4822048 / email: office@brct.org.nz
Our Details
 Subscribe:


Send an email to office@brct.org.nz with 'subscribe' in the subject line.
 

Contact us:


By email: office@brct.org.nz, by phone: 03 4822 048, by snail mail: BRCT, 31 Hill Street, RD2, Waitati, 9085, or come visit us in our offices at the old dental surgery, at Waitati School.
 Donate to us:


We currently rely on donations and grants to provide services to the community, as we work to build a social business. 
Donations are essential to help us continue with our work and are tax-deductable.  Our account is: 389008 0472900 00
See our donate page for details on how else you can donate. 
We have many people and businesses to thank for supporting BRCT so far (see our supporters page).