Home
Welcome to the website of the Blueskin Resilient Communities Trust (BRCT).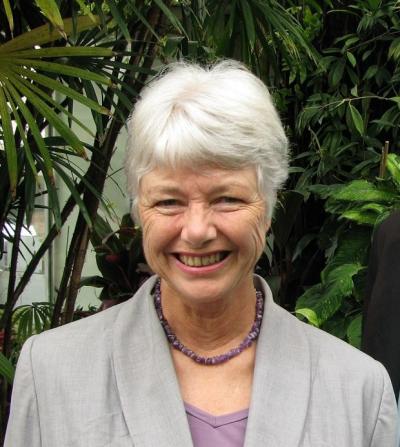 We are proud to have Jeanette Fitzsimons, CNZM as our patron.
We work on creating local climate solutions together. Our company, Blueskin Energy Limited, is working on establishing our proposed Blueskin Turbine embedded in the local grid. We want to make what is commonplace in other countries possible in New Zealand. Our Climate Safe House project is a response to sea-level rise in Blueskin Bay and the wider area. BRCT is an IRD approved charitable trust formed in 2008 out of the need to support local sustainability and climate change initiatives in a planned and structured way.  We offer practical services, provide key support, have robust resources, lead innovative projects and provide expert advocacy. Check out our 2017 projects below and our 2016 success stories at the bottom of this page. 

Alongside our work on our Blueskin Turbine, we do a great many things.
Cosy Energy Advice Line (Local Call:
03 929 1323
)
•    We provide a free phone/email advice service open to the wider Dunedin community regarding home heating, insulation, energy efficient lighting, etc.
•    Our advice is
independent
, and not influenced by selling products.
Firewood Programme
•    We offer bulk sales of logs to be processed for firewood
•    This is a lower-cost option for communities, charities, social organisations, etc.
Affordable insulation
•    We offer discounted quality insulation for residents prepared to do the installation themselves.
•    This is a low-cost option for DIYers, landlords and social organisations, etc.
Cosy Home Assessments
•    We maintain a Dunedin wide
service
delivering independent expert assessments, appraisals and reports on their home performance to Dunedin residents.
•    We work with the
Cosy Homes Trust
other social agencies to help support residents make their homes warm and cosy.
Healthy Rental Certification
•    We help landlords ensure compliance with the new requirements under the Residential Tenancies Act.
•    We give landlords and tenants the
information
they need to fix any issues and information on available subsidies.
Community office
•    We are a drop in centre for advice and support.
•    We work with individuals to catalyse community actions.
•    We provide community newsletters and articles each month.
•    We maintain a
Local Food Directory
to support local food initiatives.
•    We help to coordinate actions and develop collaboration to join up skills and build cooperate effort.
We are proud that Jeanette, our Patron, expresses so succinctly what we're about.
Current Project News in 2017 - July/August

Our Blueskin Turbine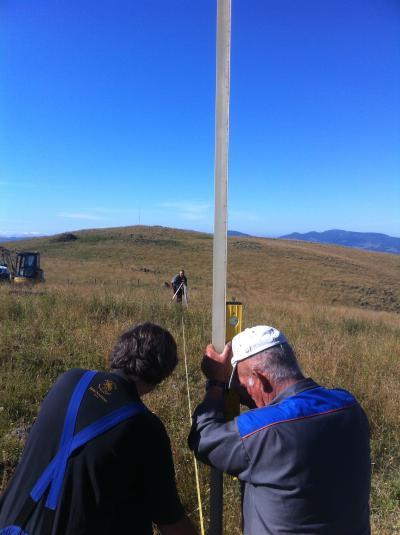 The Environment Court hearing in relation to our proposed Blueskin Turbine is now complete. Blueskin Energy Ltd appealed the Dunedin City Council's decision to decline consent for our proposed community wind farm at Blueskin Bay. We modified our application to mitigate potential adverse impacts on near neighbours by reducing turbine numbers from three 800 kW turbines to a single 3MW turbine.
At BRCT we have a vision that extends beyond our proposed Blueskin Turbine. We want to create a democratic energy system, with a local electricity marketplace ensuring greater value from the energy dollar. We agree: "A locally based vision of renewable energy generation could eliminate global- or national-level domination of the energy infrastructure by a few large players, and thus the concentration of profits in the hands of a very few. It could also reduce our greenhouse gas emissions to very low levels, comparable to the emissions before the industrial revolution." (See: The Case for Local, Community-led Sustainable Energy Programs).

As we recover from the intense 'environment' of the court process, we want to acknowledge the exceptional work of our legal team, expertly led by Bridget Irving, and the professionalism of all the experts, as well as the patience of all who listened and participated in the process. We now wait for the decision, which may be months away. Whatever the outcome, we know that this decision will make clear how the National Policy Statement on Renewable Electricity Generation 2011 is to be implemented and what future there is for community wind in New Zealand. Fingers crossed!
Meanwhile we are waiting for the weather to warm up before we call a working bee to dismantle the wind testing tower which suffered criminal vandalism during the Environment Court hearing. This has been a sad loss of a community resource but it did not disrupt the Environment Court process.
With the aid of MetService and DNV-GL Energy, we were able to provide synthesised wind data to allow the Acoustics expert to complete work requested by the Court. We'll continue to post updates on twitter @BlueskinPower and on Facebook (Blueskin Resilient Communities Trust). You are also welcome to call 03 4822048 or call in to visit and find out more about any of our work.
From the office
Our recent workshop on 'Builiding Community Resilience' with Eugenie Sage MP was rich and inspiring. There was a great turnout and ideas shared, great dialogue, and plans made.
We were pleased and a just little surprised that that warm and healthy, climate safe housing is on a lot of people's minds when they think about the future in their community, and emergency preparedness. This of course is one of our more important early stage projects (the Climate Safe House project - see below) but we weren't sure that it would rise to the top of community concerns.
Similarly, support for work to establish a local energy supply to support resilience and a localised grid to enable us to keep the lights on in a disaster or restart from a black-out situation, while ensuring we have our own energy assets was strong.
Eugenie Sage's report on the Christchurch Earthquake experience stimulated helpful questions, which, later in the workshop, reinforced the determination of us all to take charge of building community resilience through collaborative actions. We're now working through the notes and ideas jotted down by the different working 'cells' during the workshop and these will be reported on to participants and in our local media.
If you want to make a donation to assist our work follow the link or email BRCT at office@brct.org.nz, or Donate using internet banking via the website. Donations are tax deductible so please make sure we have your name and address and can thank you!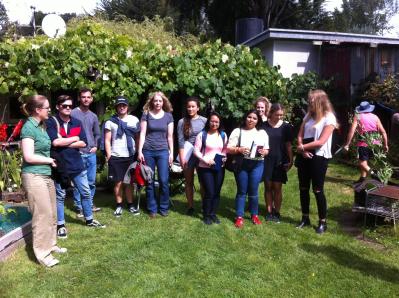 Climate Safe Housing
We're pleased to have a great advisory board for the Climate Safe House project, to provide oversight, ideas, insights and intellectual rigour to the project. This project is a true collaborative project and we're excited to be working with the Otago Polytechnic on the design for a Climate Safe House. The research and design involving community is wonderfully collaborative learning environment for all, as explained in this article. 
So what is the project about? We are designing, and will then construct a Climate Safe House but at the same time we're trying to establish how vulnerable parts of Blueskin are to climate change. We don't want people to invest their money in something that will one day be drowned. We are mid-way through our Climate Safe House research but we already have gained valuable insights. For example, preliminary results highlight the fact that most homes we've looked at experience moisture issues and few are thermally efficient – ie a lot of energy is required to keep the place warm. Many are considering moving out of the flood hazard zone. Very few think government is doing enough to address the risk. 
We don't have time to be complacent. The climate is changing due to the release of greenhouse gas emissions through human activity. Water expands as it warms (thermal expansion) and glaciers and ice sheets begin to liquify in a warming world. This leads to rising sea-levels, and more extreme and erratic weather. We must adapt to our changing world while reducing our impact.

Our Successes in 2016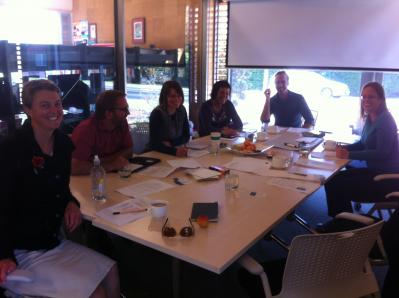 Launch of the Climate Safe House project
In 2016 we launched the Climate Safe House project, a response to sea-level rise in Dunedin and coastal New Zealand. We aim to research, design and construct a New Zealand blueprint.

This is a multi-decade project addressing housing and vulnerable populations as coast lines change as a result of climate change and involves a growing list of partners. From 2016 - 2020 we have four goals:
1. Conduct research into the existing housing stock in flood hazard zones; the perception of flood risk by residents in flood hazard zones, and; plans for a possible future response to flood risk by residents in flood hazard zones.
2. Design and construct a house that is: healthy to live in; affordable; transportable, modular and energy efficient.
3. Engage with students, residents and decision makers
4. Provide a blueprint for future house builders and for other organisations.
If you are interested in helping out, making a donation or sponsoring some part of the project, please be in touch via the Trust office. Tel: 03 4822048 / email: office@brct.org.nz
Our Details

 Subscribe:


Send an email to office@brct.org.nz with 'subscribe' in the subject line.
 

Contact us:


By email: office@brct.org.nz, by phone: 03 4822 048, by snail mail: BRCT, 31 Hill Street, RD2, Waitati, 9085, or come visit us in our offices at the old dental surgery, at Waitati School.
 Donate to us:


We currently rely on donations and grants to provide services to the community, as we work to build a social business. 
Donations are essential to help us continue with our work and are tax-deductable.  Our account is: 389008 0472900 00
See our donate page for details on how else you can donate. 
We have many people and businesses to thank for supporting BRCT so far (see our supporters page).
Save
Save
Save
Save
Save
Save
Save