Home
Welcome to the website of the Blueskin Resilient Communities Trust (BRCT).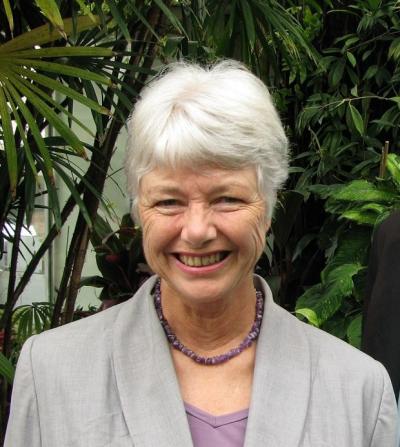 We are proud to have Jeanette Fitzsimons, CNZM as our patron.
We work on creating local climate solutions together. We work on projects to both reduce greenhouse gas emissions and projects to build resilience as we adapt to our changing climate. We work to build connections and climate action. Our company, Blueskin Energy Limited, works to establish local renewable generation embedded in the local grid. We want to make what is commonplace in other countries possible in New Zealand and help achieve 100% renewable electricity generation. Our Climate Safe House project is a about adapting to climate impacts.
BRCT is an IRD approved charitable trust formed in 2008 working in a planned and structured way.  We offer practical services, provide key support, have robust resources, lead innovative projects and provide expert advocacy. Check out our projects below and our 2017 success stories at the bottom of this page. 
Alongside our work on renewable energy, and Climate Safe Housing we provide a few community services as resources allow:
Cosy Home Assessments and Healthy Rental Certification
•    Dunedin's non-profit helping residents and landlords improve Dunedin homes with practical information and certification. We examine, analyse and report to help investment and to assist with compliance. Our work supports the
Cosy Homes Trust
.
Affordable insulation
•    We offer discounted quality insulation.

Firewood Programme
•    We organise bulk sales of logs to be processed for firewood.

Community office
•    1121 Mt Cargill Rd, RD2 Waitati, Dunedin 9085
•    Telephone: 03 4822048
•    Email: office@brct.org.nz


Current Project News in 2018 - January/February
Blueskin Energy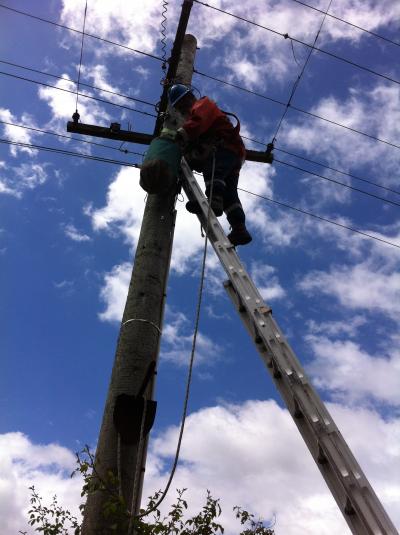 It now seems highly likely that we will experience higher electricity prices in 2018, directly as a result of a dry 2017 year and no new generation facilities being built. It is a pity that some local opposition to our efforts to democratise the energy system and build local renewable electricity generation stymied the proposed Blueskin Turbine. Local generation could have mitigated rising electricity prices, particularly as we are rolling out the Blueskin Energy Network which will allow us to balance generation with demand within the local network. It's a system that promises to provide for greater efficiency and better prices. As argued by the International Energy Agency, we need to move away from a one directional energy delivery philosophy to a smarter, multidirectional & integrated system.
One positive thing has come out of our turbine experience. The fact that a Resource Consent for a single community wind turbine could be turned down based on the visual impact of one turbine has clearly outlined some critical weaknesses in the National Policy Statement for Renewable Electricity Generation, as well as the clunkiness of the Resource Management Act and a general regulatory failure in regards to renewables. While not necessarily helpful in our particular case, this will be informative for the Government as it works on developing a pathway to get to 100% renewable electricity generation by 2035, and will be helpful for more progressive communities who seek to build renewables.
Blueskin Energy is currently focusing on the Blueskin Energy Network, a very participatory local electricity market. Solar may be limited by daylight hours, but by trading locally greater value can be attached to it, meaning better income for those selling excess solar electricity and better prices for those buying local. We began the quiet launch in December 2017 and this is continuing as we prepare for a big formal launch. If you wish to learn about becoming a foundational member, email us at office@brct.org.nz with "Blueskin Energy Network" in the subject line.
Meanwhile after a decade of learning about community wind and wind generation in particular, we intend to put our experience to good use. Electricity from wind is expected to quadruple in the coming years as Government pursues the zero carbon path and we want to make sure a portion of that is community controlled and not simply corporate development. You can find updates on twitter @BlueskinPower and on Facebook (Blueskin Resilient Communities Trust) and you are also welcome to call 03 4822048 to find out more about any of our work.

 From the Office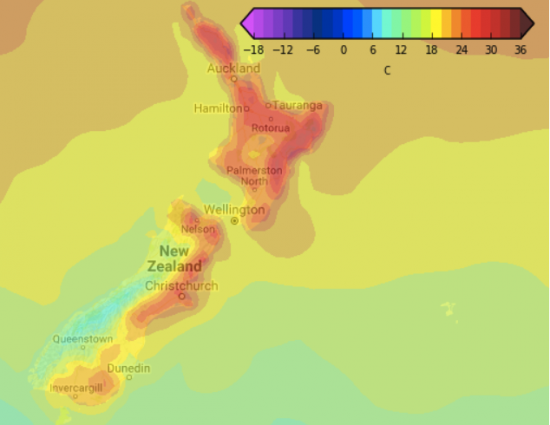 A record-breaking 35ºC was experienced in Dunedin in January. This is the highest temperature ever recorded for Dunedin and an indication of the future we are heading into: higher temperatures, more extreme rainfall events, more extreme wind, intense storms and rising sea-levels. I am sure we will get used to the new normal and learn to adapt. To maintain essential services, critical infrastructure investment will be needed. To thrive together, we need to find ways of working together better.
On Friday the 9th of February, with support from the Deep South Science Challenge and the Dunedin City Council, and with assistance from Wise Response, Our Climate Declaration, Forest & Bird Dunedin and Sustainable Dunedin City, we're holding a public community workshop on climate change adaptation. The "Our City, Our Climate" workshop is open to all and kicks off sharp at 12.30pm – 5.30pm in Waitati Hall (get there early).
Our expert team of Andrew Tait (Principal Scientist NIWA), Judy Lawrence (Senior Research Fellow, NZ Climate Change Research Institute), Simon Cox (Principal Scientist and Structural Geologist, GNS Science), Mike Goldsmith (Risk Reduction Specialist), Mick Strack (Senior Lecturer, School of Surveying), Chris Cameron (Bodeker Scientific) and David Rees (Synergia) have been working over the summer break to prepare up-to-date information to enable this workshop to be productive and engaging. Community-led responses to climate change are most effective when there is access to quality expert information.
Why is this important now? Our new government has put climate change firmly on the agenda. The Government will start public consultation in May to lay the groundwork for a Zero Carbon Act and aims for a net zero emissions economy by 2050. This task will require rich community participation and strong engagement and we want your informed input! Unlike earthquakes, climate change risk is known and understood. We know what is happening, even if we still have uncertainties about speed of change and impact of positive feedback loops which may amplify the warming trend. Therefore we have an opportunity to plan and prepare.
If you want to make a donation to assist our work follow the link or email BRCT at office@brct.org.nz, or Donate using internet banking via the website. Donations are tax deductible so please make sure we have your name and address and can thank you! This image is from the WeatherWatch website.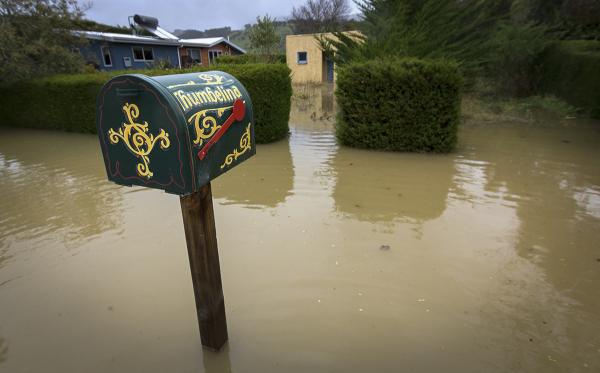 Life on the edge: groundwater coinciding with sea-level rise, coastal erosion, and other climate impacts will cost us dearly. There is no escaping that there is a cost to adaptation. And there is an even greater cost if we do not rapidly reduce emissions. As Mayor of Dunedin Dave Cull says "there is a complete lack of adaptation planning" and this must change. Councils need a mandate from Central Government, while residents need to recognise the collective crisis we face and contribute to solutions. Work on our Climate Safe House project is our primary focus in 2018. We are working with the Deep South Science Challenge to prepare deliver community workshops as above, on climate change adaptation with access to expert climate science.
Adapting our society to our changing climate is too big a job for Government alone. It requires wide and rich community participation in developing solutions and we aim to ensure that residents have access to climate safe shelter as its gets wetter, windier and wilder and as existing services are put under increasing stress.
Our Successes in 2017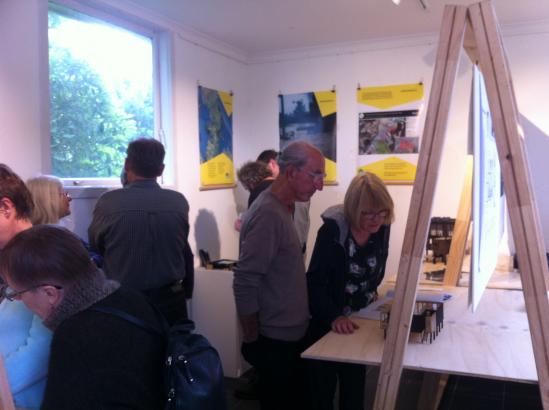 Putting Climate Safe Housing firmly on the agenda
2018 may well be the year New Zealand gets serious about adapting to our changing climate.
 Last year, and the start of this one, gave all of us plenty of opportunities to experience a future in which creeping sea level rise and extreme weather – from drought to flood to surprise storm surges – make day-to-day life more precarious and more expensive.
Last year's various high-level climate change reports also made us increasingly aware of the roadblocks to effective decision-making around climate adaptation (the Adapting to climate change in New Zealand: Stocktake report, from the Climate Change Adaptation Technical Working Group; the Coastal hazards and climate change guidance published by the Ministry for the Environment; and the Human health impacts of climate change for New Zealand report produced by Royal Society Te Apārangi are three examples).
In late 2017 we confirmed an agreement with the Deep South Science Challenge to run a community-led climate action event staged as three workshops over February and March 2018. Our challenge is more than just responding to sea-level rise in coastal New Zealand. Climate change will challenge the best efforts of Government, and community partnership and community leadership is required for our communities to thrive in a changing climate. We are using this event in early 2018 to research, design and construct a New Zealand community-led climate adaptation blueprint focused on climate safe housing.
If you are interested in helping out, making a donation or sponsoring some part of the project, please be in touch via the Trust office. Tel: 03 4822048 / email: office@brct.org.nz
Our Details
 Subscribe:


Send an email to office@brct.org.nz with 'subscribe' in the subject line.
 

Contact us:


By email: office@brct.org.nz, by phone: 03 4822 048, by snail mail: BRCT, 31 Hill Street, RD2, Waitati, 9085, or come visit us in our offices at the old dental surgery, at Waitati School.
 Donate to us:


We currently rely on donations and grants to provide services to the community, as we work to build a social business. 
Donations are essential to help us continue with our work and are tax-deductable.  Our account is: 389008 0472900 00
See our donate page for details on how else you can donate. 
We have many people and businesses to thank for supporting BRCT so far (see our supporters page).